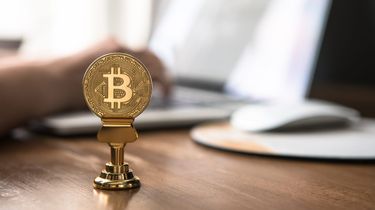 De Bitcoin wordt op veel beurzen verhandeld. Wellicht is Binance daarvan de grootste. Nadat Binance eerdeer optrad tegen "Faketoshi" Craig Wright opent "kamp" Craig Wright nu de tegenaanval op een van de meest invloedrijke beurzen ter wereld. Wij zetten de zaken op een rij en kijken wat dit voor de Bitcoin kan betekenen.
Waar beschuldigt Craig Wright Bitcoin beurs Binance van?
Craig Wright zelf heeft (nog) geen publieke uitlatingen gedaan over Binance, maar de aanval komt van de web site Coingeek en deze is in handen van zijn grote vriend en zakenpartner Calvin Ayre. Op de web site verscheen vandaag een belastend stuk waarin Coingeek Binance beschuldigt van financiële fraude. Ook zou de leiding in handen zijn van een crimineel kartel.
Naar aanleiding van recente Amerikaanse actie tegen cryptobeurs Bitmex maakte Coingeek een analyse. Op foundation van various signalen trekken zij paralellen tussen Binance en Bitmex. Ook refereren zij aan een eerdere take a look at die Craig Wright uitgevoerd heeft. Uit de take a look at zou blijken dat het heel makkelijk moet zijn om bij Binance geld wit te wassen.
Het hele artikel kun je hier lezen.
Craig Wright heeft een appeltje te schillen met Binance
Wie het artikel leest kan zich niet aan de indruk onttrekken dat het artikel erg suggestief is en dat de beschuldigingen nogal gezocht zijn. De reden wordt in het artikel genoemd en is tweeledig. Allereerst is Binance mede gefinancierd door Roger Ver. Ooit werkten Wright en Ver samen bij Bitcoin Money (BCH), maar in 2018 splitste Wright zich met een knetterende ruzie af om de Bitcoin SV (BSV) op te zetten.
In eerste instantie kreeg BSV listings op various beurzen, waaronder Binance. Toen Wright echter een beloning uitloofde om een tegenstander (twitteraar onder het pseudoniem #hodlenaut) te ontmaskeren bemoeide Binance-baas CZ zich ermee. Hij verklaarde ten eerste dat Wright, in tegenstelling tot wat Wright zelf beweert, niet Satoshi Nakamoto is. Daarbij waarschuwde hij dat hij BSV bij Binance zou delisten als Wright niet zou stoppen met zijn hetze.
Craig Wright will not be Satoshi.

Anymore of this sh!t, we delist! https://t.co/hrnt3fDACq

— CZ Binance (@cz_binance) April 12, 2019
Dat deed Wright niet en dus verwijderde CZ BSV op 15 april 2019 eigenhandig van Binance. Daar maakte hij geen vrienden mee. Zeker niet omdat veel beurzen het voorbeeld van Binance volgden. Nu Wright ziet dat het rommelt in cryptoland probeert hij klaarblijkelijk Binance zo verdacht te maken dat de autoriteiten zich ermee bemoeien.
Wat voor gevolgen heeft dit voor de Bitcoin?
Zoals we eerder vandaag zagen was de Bitcoin positief gestemd bij het sluiten van de Europese beurzen en de reputatie van Wright is zodanig dat hij binnen de cryptomarkt weinig medestanders vindt. Dit wordt anders als de autoriteiten inderdaad nader onderzoek gaan doen naar Binance, laat staan wanneer males daar inderdaad zware malversaties constateert.
Vooralsnog lijkt het echter niet zo'n vaart te lopen, maar het is zeker een ontwikkeling om in de gaten te houden.
Op de hoogte blijven van de laatste koersontwikkelingen?
Je kunt de ontwikkelingen zelf steeds volgen met onze WANT crypto-analyses of de achtergrondartikelen en vooruitblikken op de cryptomarkt en Bitcoin. Uiteraard kun je ook de reside-koersen 24 uur per dag volgen als je actual-time op de hoogte wilt blijven.