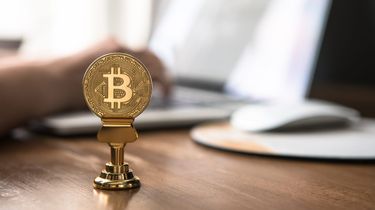 Dat de baas van Twitter, Jack Dorsey, een voorvechter van Bitcoin is weten de meeste investeerders wel. Toch hield hij zich de laatste tijd wat meer op de achtergrond. Sinds dit weekend is Jack Dorsey terug. Hij laat over zijn liefde voor Bitcoin en mening over de cryptogemeenschap geen misverstanden bestaan. Wij zetten de zaken op een rij.
Voordat we kijken hoe Jack Dorsey zich weer in de cryptogemeenschap mengt kijken we even naar de actuele stand van zaken.
Hoe presteert de Bitcoin momenteel?
Inmiddels is de nieuwe maand begonnen en is de Europese handelsdag halverwege. In de stay cryptokoersen zien we op het second van schrijven dat de Bitcoin (BTC) internet als het grootste deel van de cryptomarkt positief begint aan de nieuwe maand. De Bitcoin koers bedraagt EUR 9.242,61 ($ 10.863,30) en dat is 1,64% hoger dan gisteren.
Waarom bemoeit Jack Dorsey van Twitter zich weer met Bitcoin?
We zagen vorig jaar al dat Jack Dorsey naast Twitter ook volledig Bitcoin-minded is. Zo investeerde hij enorme sommen in de cryptomunt. Nu blijkt dat hij ook achter de idealistische kant van de Bitcoin staat. Hij kreeg het namelijk op Twitter (waar anders) aan de stok met Brian Armstrong, CEO van cryptobeurs Coinbase.
In reactie op Armstrong liet Jack Dorsey weten dat de Bitcoin en crypto-industrie bedoeld zijn om afstand te nemen van traditionele denkpatronen over gender en ras. Dat Armstrong daar nu in zijn optiek te makkelijk aan voorbij gaat stoort Dorsey blijkbaar.
#Bitcoin (aka "crypto") is direct activism towards an unverifiable and exclusionary monetary system which negatively impacts a lot of our society. Vital to at *least* acknowledge and join the associated societal points your clients face each day. This leaves folks behind: https://t.co/0LMlF1qcmG

— jack (@jack) September 30, 2020
Deze felle discussie volgt op het feit dat Brian Armstrong namens Coinbase krachtig afstand nam van de discussie over gender en andere sociale thema's. Hij liet namelijk weten dat hij de koers van zijn bedrijf a-politiek wilde houden en niet mee zal doen met allerlei initiatieven op dat gebied. Hij bood zelfs een exit-pakket voor medewerkers die zich daar niet in kunnen vinden. Klaarblijkelijk vond Dorsey dat (te) kort door de bocht.
Is Dorsey Cryptominded?
Overigens is Dorsey wel Bitcoin-minded, maar je kan hem zeker niet zonder meer als cryptominded beschrijven. In de nasleep van deze discussie kreeg hij namelijk de vraag of hij alleen BTC bezit of ook andere cryptomunten. Zijn antwoord was duidelijk.
I didn't. And I don't. Solely Bitcoin.

— jack (@jack) October 1, 2020
Op de hoogte blijven van de laatste koersontwikkelingen?
Je kunt de ontwikkelingen zelf steeds volgen met onze WANT crypto-analyses of de achtergrondartikelen en vooruitblikken op de cryptomarkt en Bitcoin. Uiteraard kun je ook de stay-koersen 24 uur per dag volgen als je actual-time op de hoogte wilt blijven.